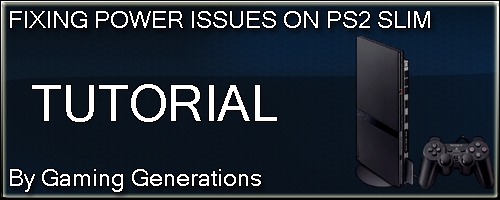 View Original
_____________________________________________________



Estimated Time:

10-20 minutes


Experience Level:

Intermediate


Items Needed:

Fine tipped Phillips screwdriver, soldering iron (15w-40w), pointed object (pick, small knife etc.) pliers (optional).
_____________________________________________________

This is a fix for people who have issues with their ps2 slim staying on or that have no power at all. If the system is bumped or the cord is touched or not plugged in exactly right the ps2 will turn off. 95% of the time it is the same fix on all of these types of problems.

There are 3 solder points connecting the power plug to the ps2 motherboard. Usually 1 or more of these solder points comes unseated. All you will need to do is re-seat the solder point(s).

1) First take apart your ps2 slim and flip it over and inspect the 3 solder points. If you look closely you can see that on the ps2 that I am looking at the middle point has come unseated.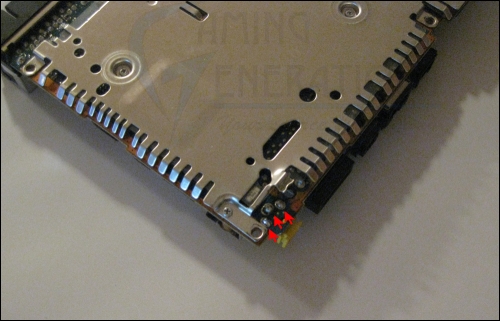 View Original

2) Find the point(s) that are unseated and re-solder them to the motherboard.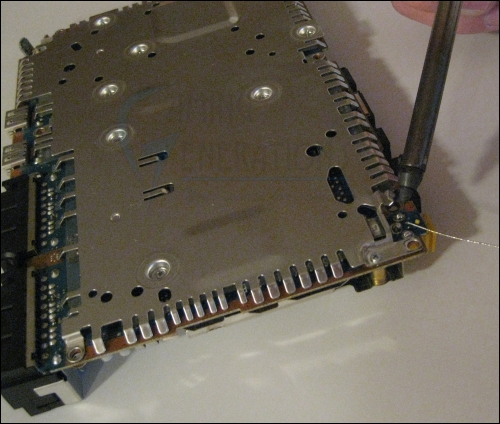 View Original

3) If the piece is completely unseated from the motherboard you will need to follow a trace line and solder a wire from one point to another.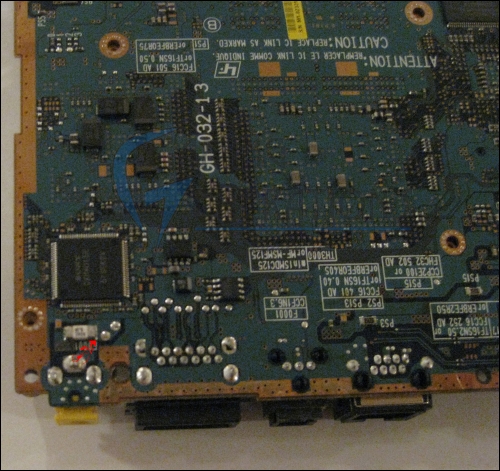 View Original

4) In this case I will solder the middle point that has come completely unseated to the resister.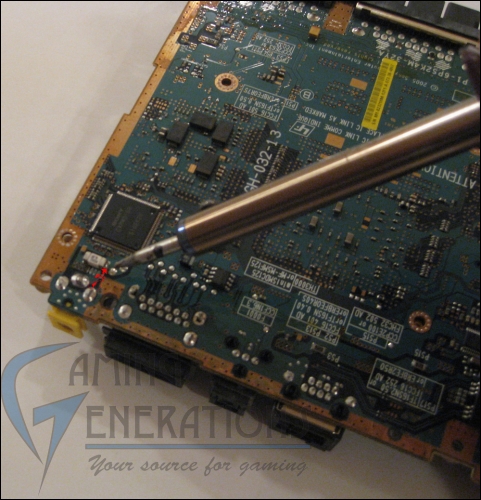 View Original

5) Trace the line to the point and solder the wire.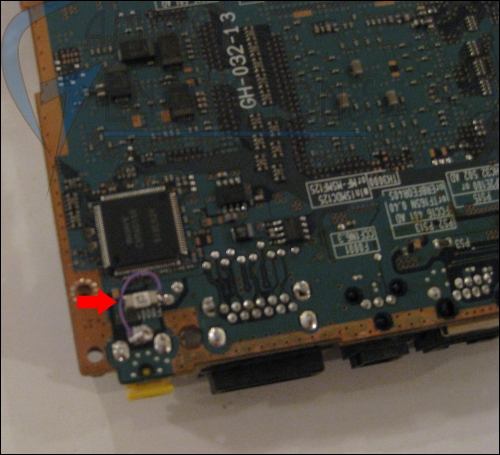 View Original

6) Turn on the power and hopefully your ps2 will turn on again! If not, check your soldering and make sure everything is connected correctly.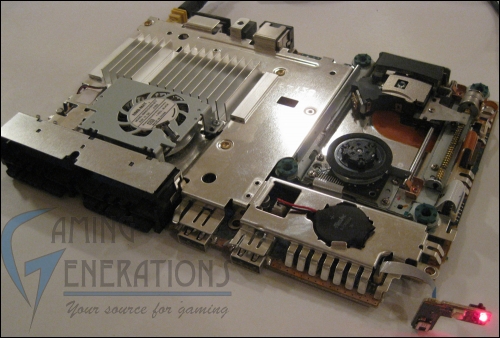 View Original
Troubleshooting Guide
Problem:

I am having troubles re-connecting the solder point to the motherboard.
Solution:

The pad may have been completely lifted from the motherboard. If so, you will not be able to connect the point back to the board. What you can do is trace back on the motherboard along the bus line and solder to whatever it connects to (i.e. for the middle point is the resister).
Problem:

I am still having issues with my power.
Solution:

Check your solder points and make sure they are all connected nicely to the board.
Problem:

My ps2 is not reading games now.
Solution:

Make sure the case is on correctly. If it is too tight or too loose it may not read your games properly.