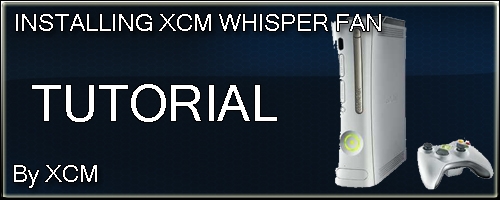 View Original
_____________________________________________________



Guide Provided By:

Gaming Generations


Estimated Time:

30min - 1hour


Experience Level:

Beginner


Items Needed:

T10 torx screwdriver, Xbox 360 Opening Tool (Optional but recommended), Small knife (optional).
_____________________________________________________



1)

Grab your necessary tools. The large over sized knife is not really needed, but I've grown attached to it for some reason when doing repairs/upgrades.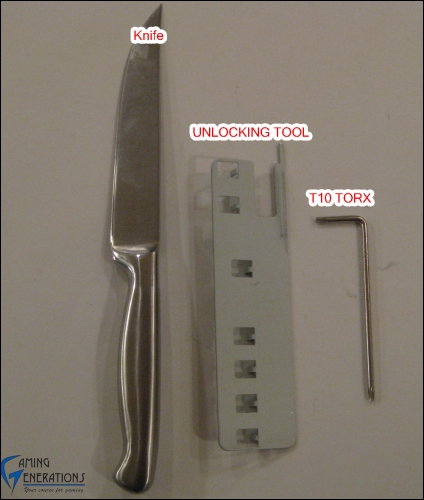 View Original
2)
Get your Xbox 360 ready.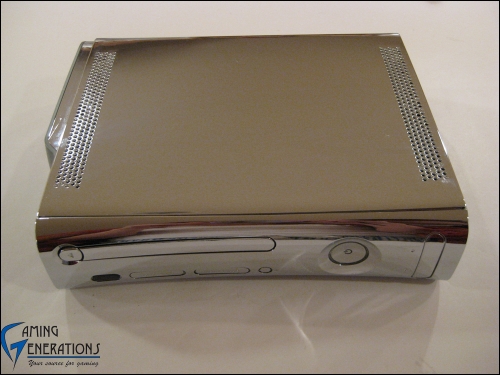 View Original
3)
Start by taking off the hard drive if necessary. There is a small button, just push it down and pull up on the sides of the hard drive to remove.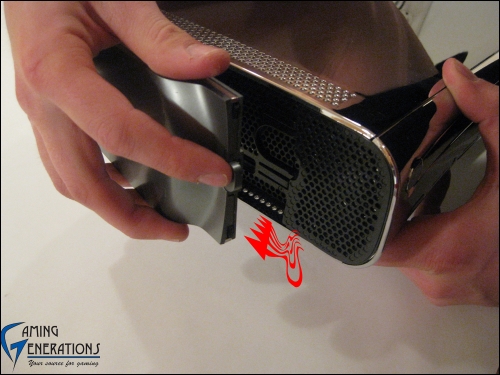 View Original
4)
Put your fingers in the tab and pull back w/ a bit of force. The faceplate should snap off. Be careful not to pull to hard as you do not want to break the face plate.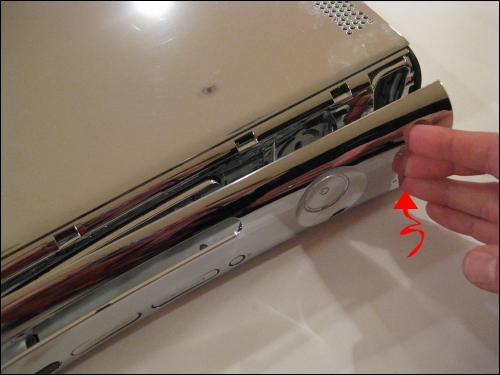 View Original
5)
Now on to the most difficult part. There are hidden tabs inside of the case underneath the "Heat Panels". You can easily get at them with your opening tool. Look inside the case where the red marks are located below and you can see the tabs you need to press.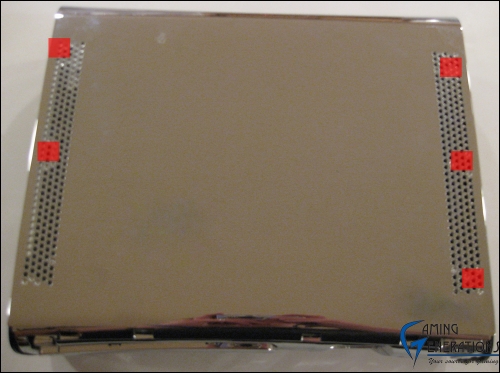 View Original
6)
In this picture you can see exactly where the tabs are located and how to effectively use the opening tool. The picture below is from XCM's official guide. Now let's move on to the hard drive side.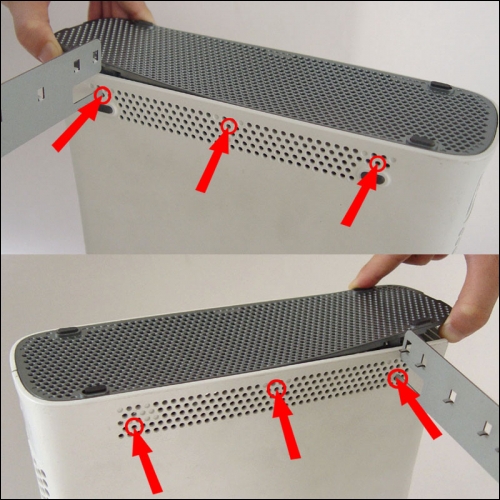 View Original
7)
This side is more difficult because you really cannot get to the 2 tabs on the front part of the heat panel. The easiest way I have found is to pull up with force on the front. A quick hard pull and both tabs should snap right up and wallah.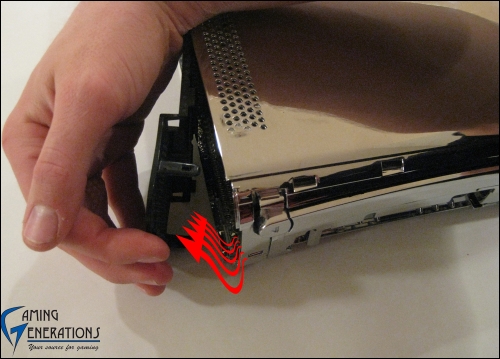 View Original
8)
Now finish up taking off the piece by pushing in the last 4 tabs. Again that this picture below is from XCM's official guide. Also, note that one of the tabs is hidden under a rubber pad, you may need to remove the pad to get to the tab.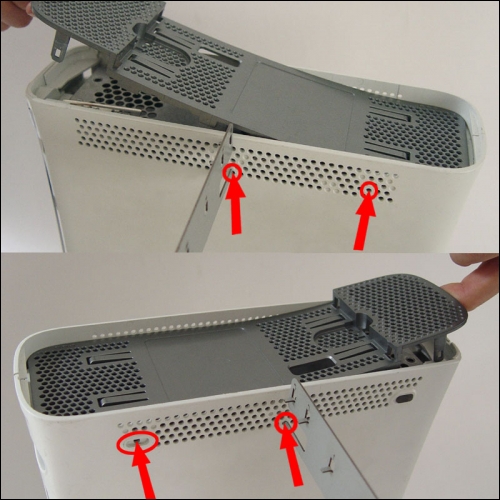 View Original
9)
You should now have both sides off.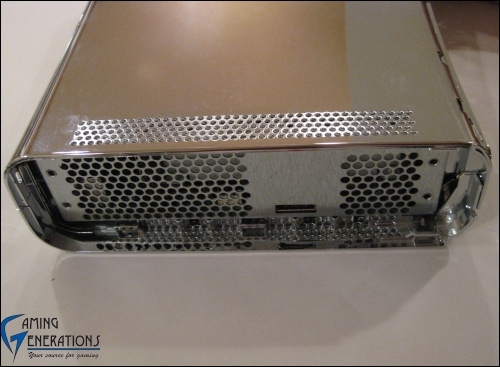 View Original
10)
Now we are going to work on taking the top case off. There are 4 buckles that need to come unlatched. Using a small sharp object like a knife makes it easy to unlatch the buckles.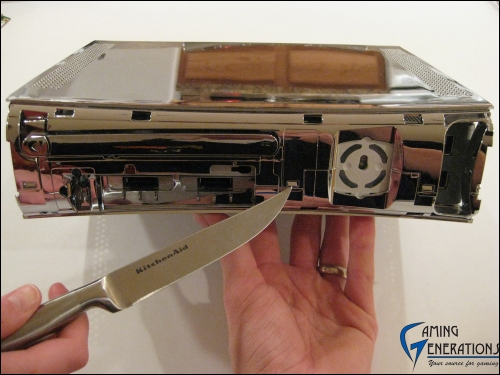 View Original
11)
All 4 buckles should now be unlatched.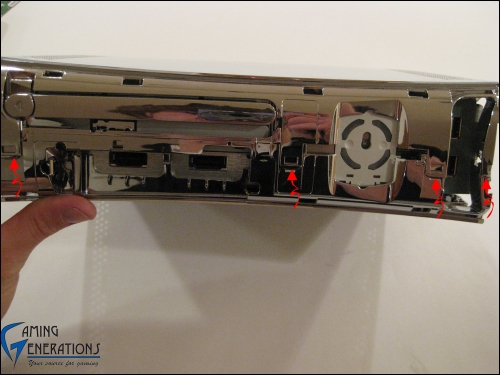 View Original
12)
Now it's time to put your opening tool to the test. On one side there are 5 tabs on the back of the Xbox 360 that all need to be pressed at once in order to release this side of the case. Put in the opening tool like below, then push and gently pull up at the same time. The case should come unlocked. Try to make sure the buckles in front do not re-latch again during this process.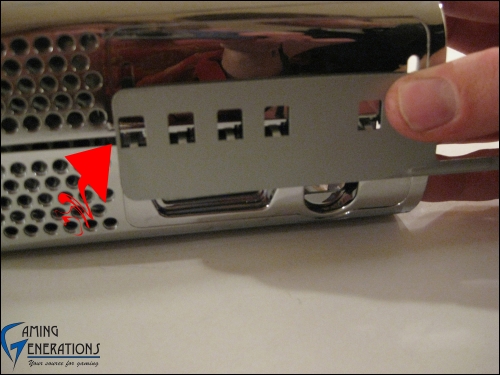 View Original
13)
Now onto the other side. There are only 2 tabs to push in on this side. Sometimes it is difficult to hit the tabs, usually this is because the top case is pulled up to high on the other side or in front. Push it back down as low as you can w/out putting the tabs and buckles back in place and then try getting at the tabs again. If you cannot get it, you can yank the case off but it will most likely break.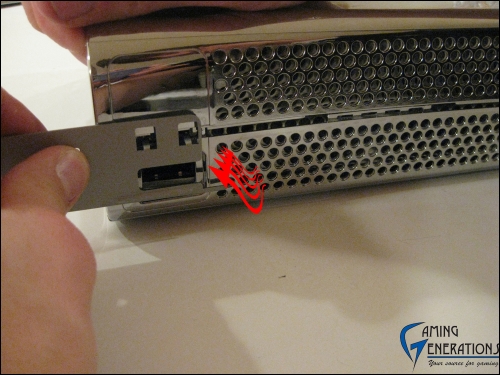 View Original
14)
Now that the tabs and buckles are done you should be able to pull off the top of the case.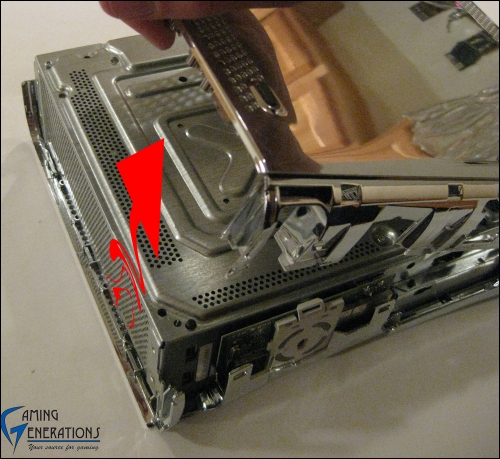 View Original
15)
There are screws you need to take out with your Torx 10 screwdriver. They are indicated below.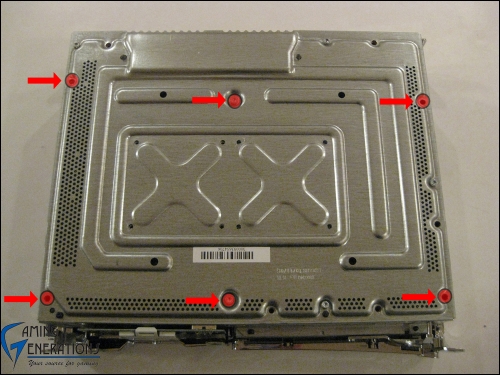 View Original
16)
Having fun yet?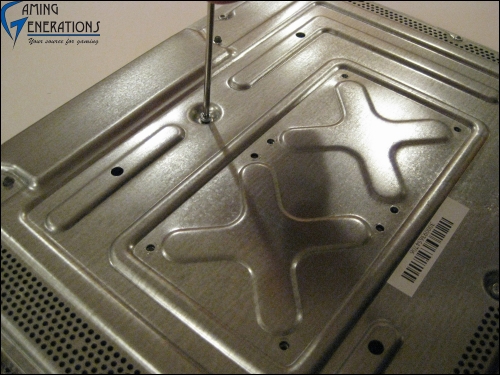 View Original
17)
After all 6 screws are removed, flip the Xbox 360 over. Pull up the case BUT make sure you pull back on the eject button before pulling it up like shown below. You can just completely take off the eject button as you will be replacing it most likely anyways.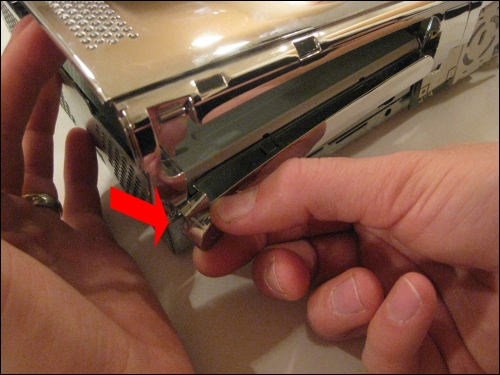 View Original
18)
This is what the inside of your Xbox 360 will look like.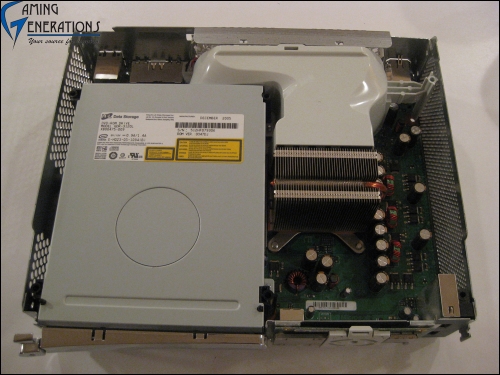 View Original
19)
Slowly pull up the drive.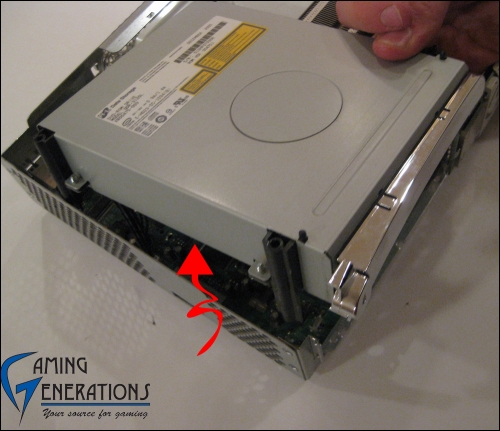 View Original
20)
Gently pull out the 2 drive cables.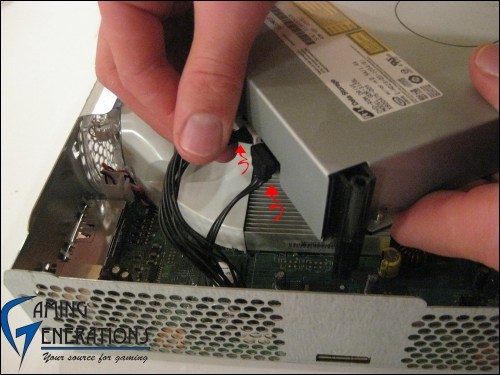 View Original
21)
Set your drive aside. Push in the tab like shown below and pull up the air flow shield.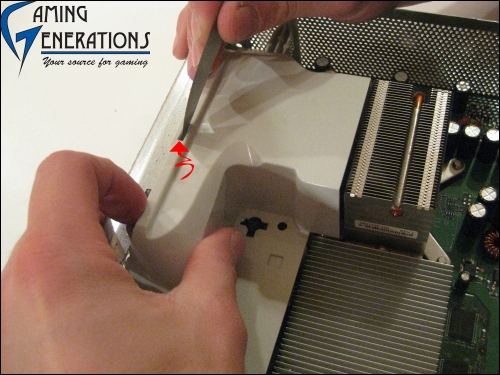 View Original
22)
Unplug the fan.Notice I already have a whisper fan plugged in. I am changing it from a green whisper fan to a blue whisper.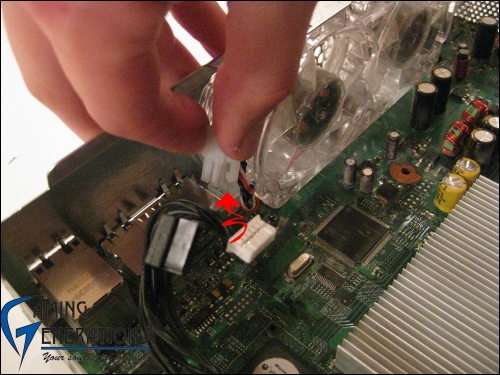 View Original
23)
Pull the fan out. There are 2 tabs holding the fan in by the chassis, the arrows below show where they are.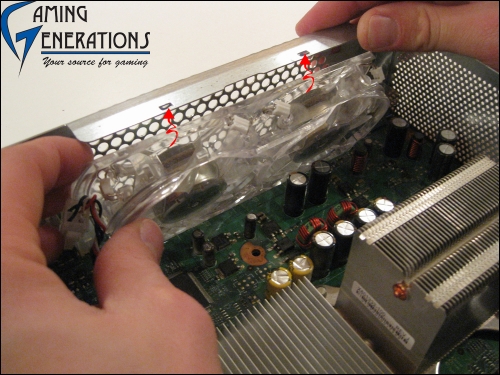 View Original
24)
Grab your whisper fan.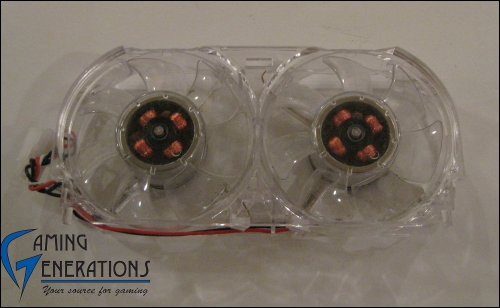 View Original
25)
Put it back in like shown below. Try your best to get the tabs on the fan back in the chassis.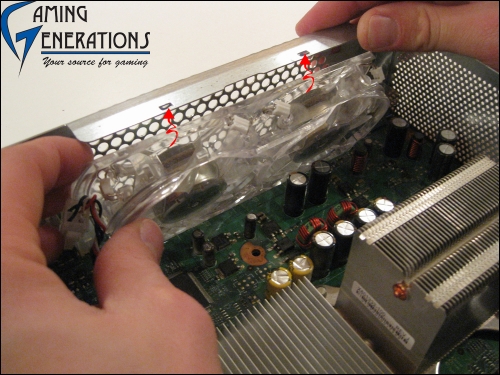 View Original
26)
Plug your new whisper fan in.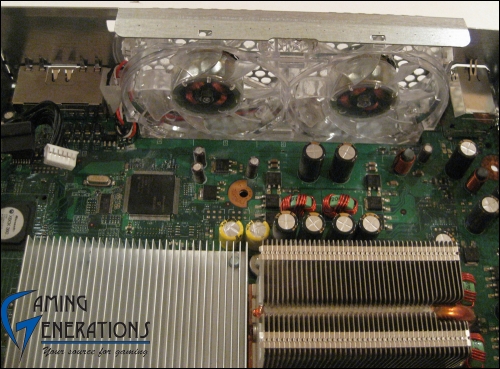 View Original
27)
Put the air flow shield back on.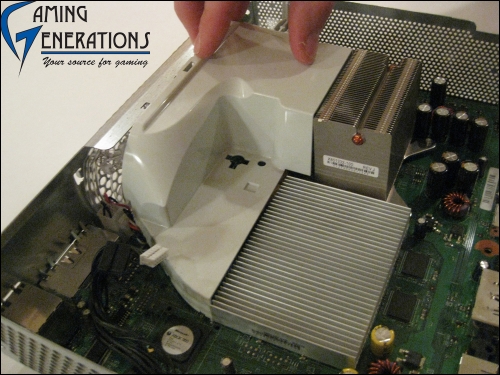 View Original
28)
Plug the two cables back in your drive.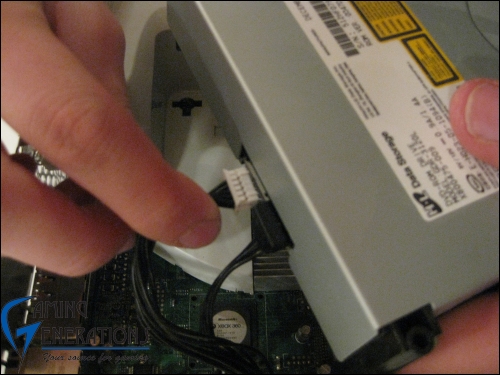 View Original
29)
Set your drive back in your system. What I normally do now is test the system to make sure everything works before putting it back together.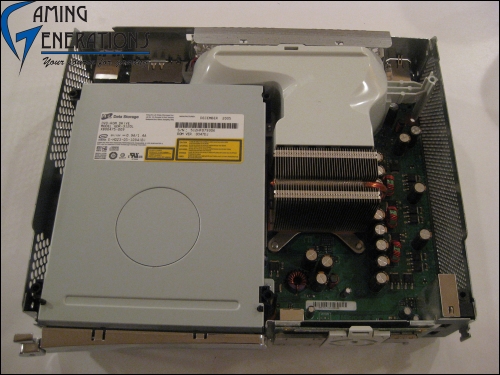 View Original
30)
Put your top cover back on. If you took off your eject button make sure to put it back on. Note this picture was taken from XCM's guide. Now flip over your Xbox 360.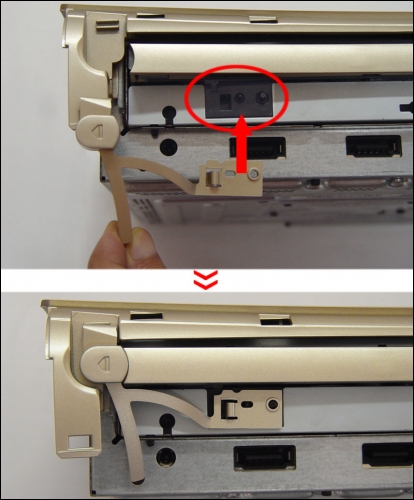 View Original
31)
Put the 6 torx screws back in.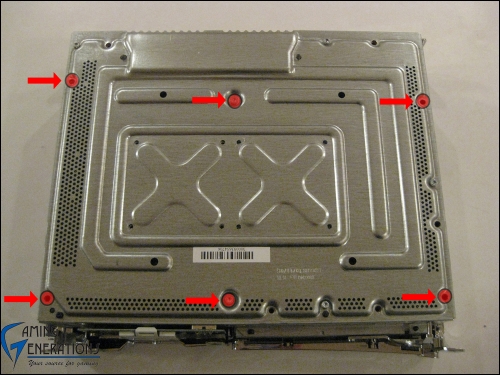 View Original
32)
Put the bottom cover back on. Make sure the tabs are all snapped together correctly and that the front buckles are latched back together properly.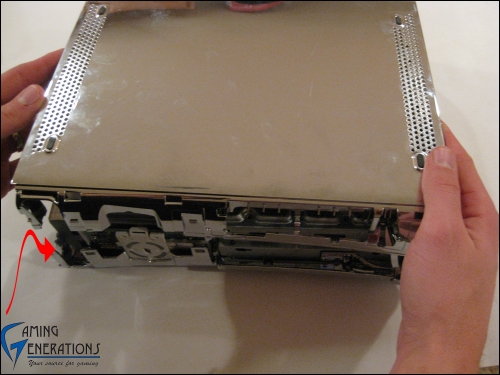 View Original
33)
Put the hard drive heat panel back on.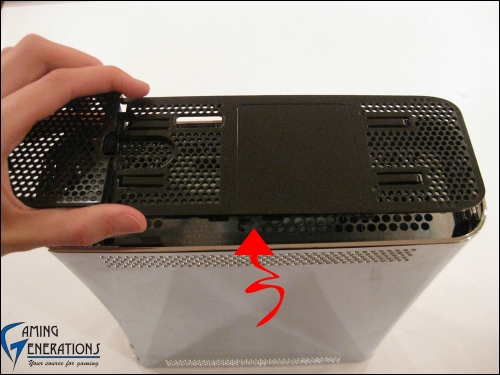 View Original
34)
Put the opposite side heat panel back on.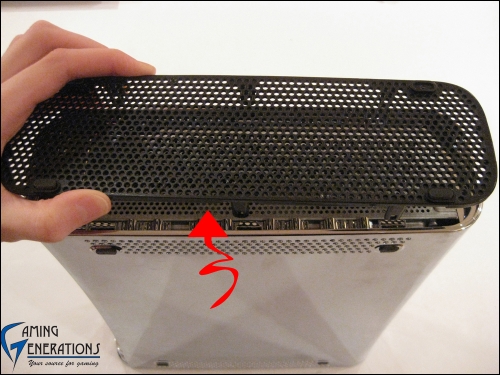 View Original
35)
Snap on the front faceplate.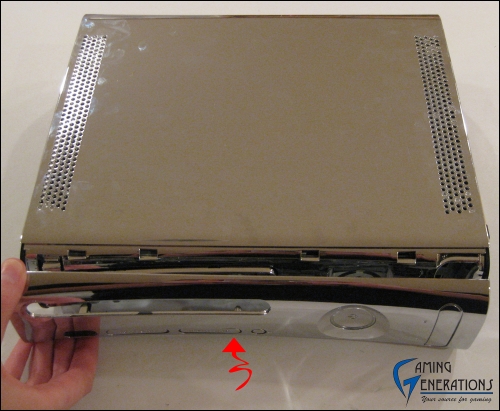 View Original
36)
Snap your hard drive back in (if you have one).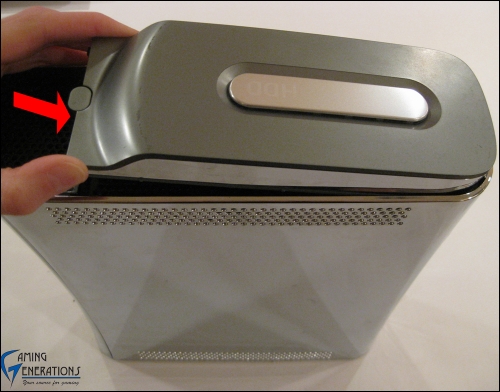 View Original
37)
You should be all set!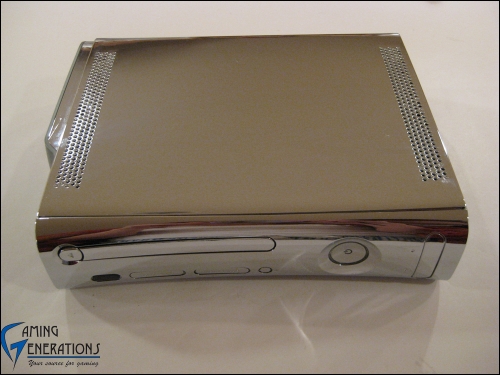 View Original