Host Your Next Event or Party @ Gaming Generations
Invite up to 10 friends.
Game Room reservations available 7 days a week! You pick what works best for you.
Browse our selection of over 3,000 game titles and play any game for any system in our 2 game rooms.
Rock out to Guitar Hero on our 61" Samsung DLP T.V.
Link up with one another and play LAN games with up to 8 players at once or go online together.
Pizza will be ordered by us under select packages.
Pop, plates and napkins are complimentary with all packages.
Please try and call a week in advance so we can make sure to have everything for the event/party.
For kids ages 12 and under we require at least one adult age 18 or above to chaperon the party. This is necessary to help keep the kids in line and also just in case an emergency should arise.
You may bring anything you want to decorate the game rooms.
Just want to jam out with some friends? No problem, contact us and we can tell you our cheaper non-party prices.
Game Room Reservation Prices:
PACKAGE 1 - 2 Hour Reservation : $60
PACKAGE 2 - 2 Hour Reservation w/ 2 pizza's & pop : $75
PACKAGE 3 - 3 Hour Reservation : $70
PACKAGE 4 - 3 Hour Reservation w/ 2 pizza's & pop : $85
PACKAGE 5 - 4 Hour Reservation people : $80
PACKAGE 6 - 4 Hour Reservation w/ 2 pizza's & pop : $100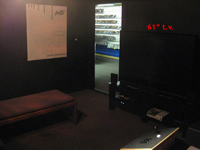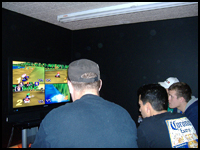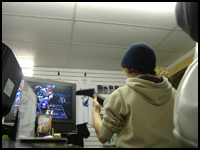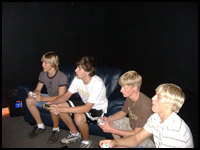 If you have any questions or concerns or you would like to reserve a time, please CONTACT US on the web or call us...
La Crosse : (608)788-5588
Stevens Point : (715)254-9990